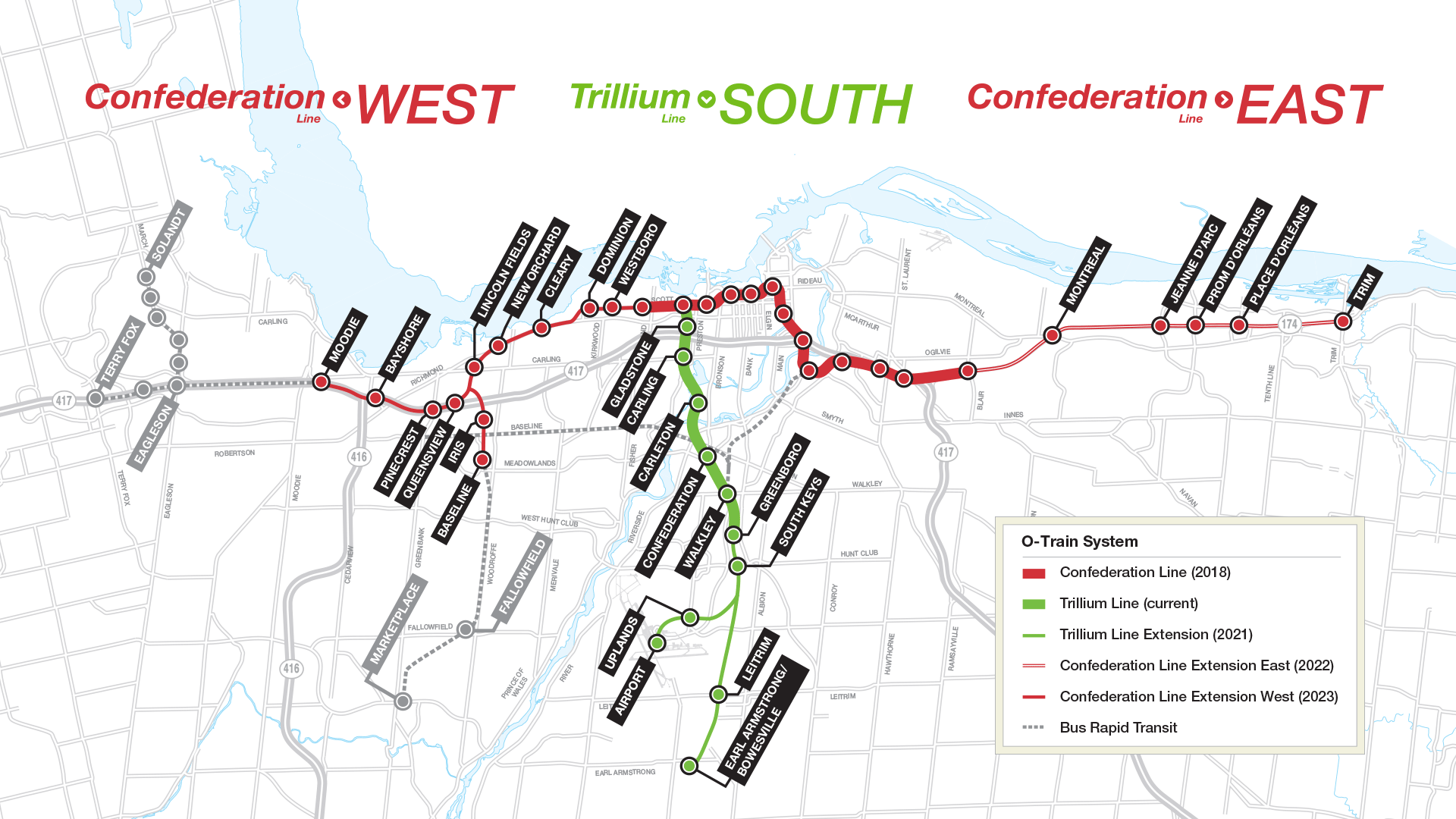 Ottawa's Western Light Rail Transit system will be built as part of Stage 2 of the LRT project. The proposed train route will run underneath the Sir John A. Macdonald Parkway and underneath Richmond Road.
The route will preserve the Byron Linear Parkway and will see the creation of the National Park along the Ottawa River. It will also see the redevelopment of Richmond Road to include better infrastructure for cyclists and pedestrians.
Confederation Line West is one of three Stage 2 extensions to Ottawa's LRT system planned between 2018 and 2023. This extension will continue from Tunney's Pasture to Bayshore and Baseline Stations.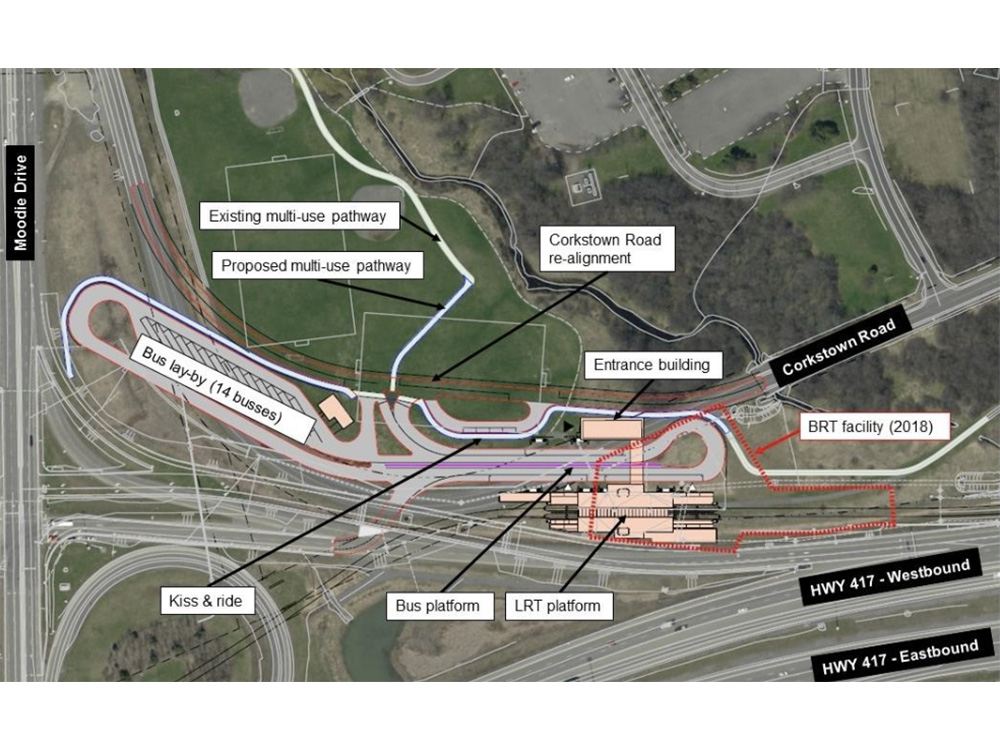 As part of the Western Line extension, an additional Maintenance and Storage Facility will be built in the Moodie Drive area to continue to fast-track LRT progress westerly and service the community and employment nodes in the West. There have been some issues concerning the location of the Moodie Storage Facility. The residents of the Crystal Beach/Lakeview community signed a petition to have the Light Maintenance and Storage Facility (LMSF), multiple bus bays, a bus lay-by area with a drivers lounge and commuter car park access to be moved. Significant noise and light pollution caused by LMSF night time activity, significant challenges to the beauty and safety of the NCC's Greenbelt Pathway, and the safety of Corkstown Road East of Moodie Drive are just some of the issues these communities have been fighting over. Although the move could cost as much as $15 million, the city agreed to move the facility to the west side of Moodie and away from homes.
Home